Best data center solutions in Bangladesh | Dhakacolo
Dhakacolo facilities are designed and constructed using industry best practices. We currently operate 3 data centers across Bangladesh

Dhakacolo is a national and international base data center.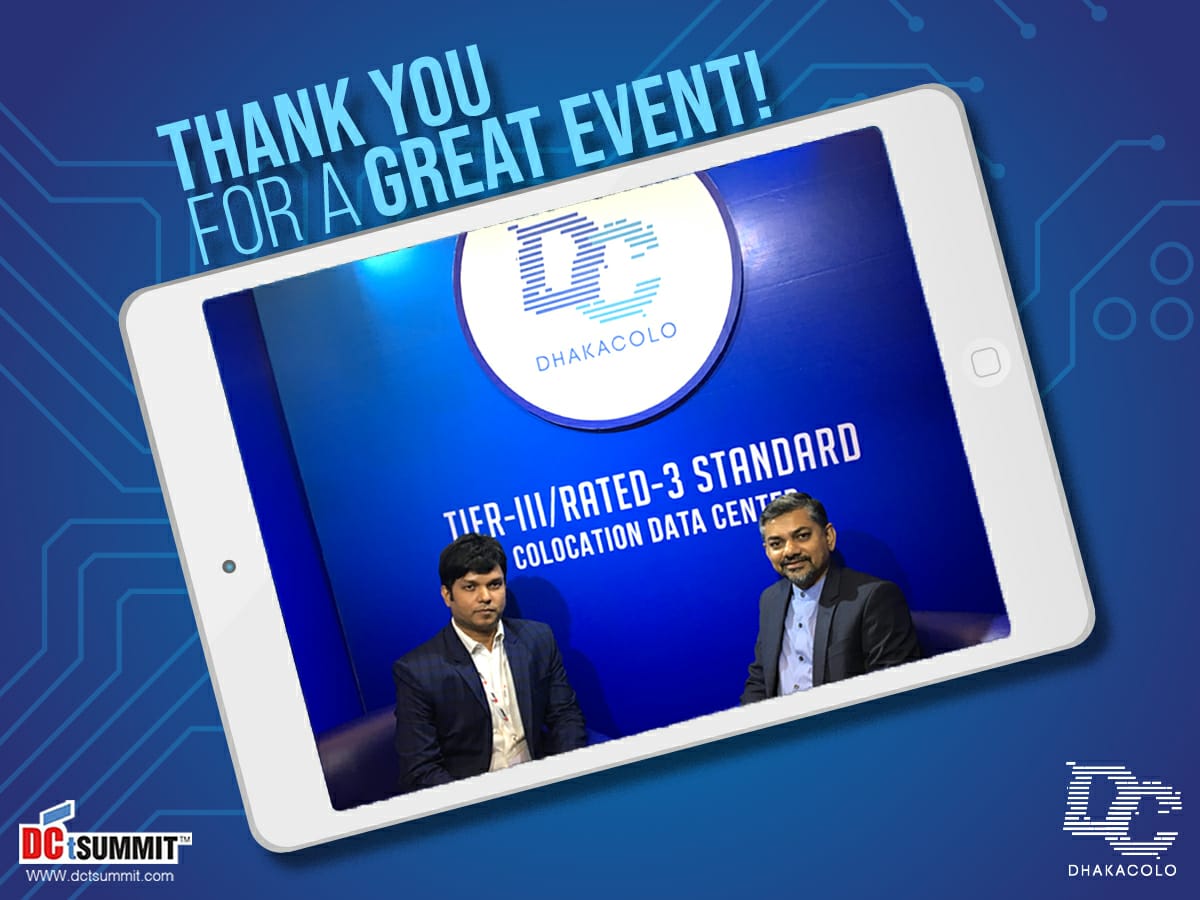 - 5 data center location in Bangladesh, Singapore and Mumbai.
- We currently operate 3 data centers across Bangladesh.
- Dhakacolo distributed Public & Private Cloud,
- We provide best Dedicated & VPS Server services
- Dhakacolo has Colocation service in Bangladesh.


Dhakacolo Data Centers in Bangladesh:
Dhakacolo is a carrier neutral data center which is designed based on the Tier III standard, which means 2N redundancy on all critical systems, delivering extremely high levels of service availability, Dhakacolo is leading the data center industry in green initiatives to reduce power consumption and environment impacts, and keep our PUE ratings as low as possible.
Dhakacolo Limited is a sister concern of Earth Telecommunication Pvt. Ltd.- a leading IIG (International Internet Gateway) and Race Online Ltd - a fastest growing ISP in Bangladesh. Dhakacolo Limited provides data center facility which is managed and operated by a highly qualified management team and houses excellent engineering skills, uncompromising quality control team under one roof.
With data center facilities, it can handle the most demanding of workloads, allowing your business to efficiently deploy the infrastructure in a sustainable data center while ensuring professional operations, as well as reducing overall costs.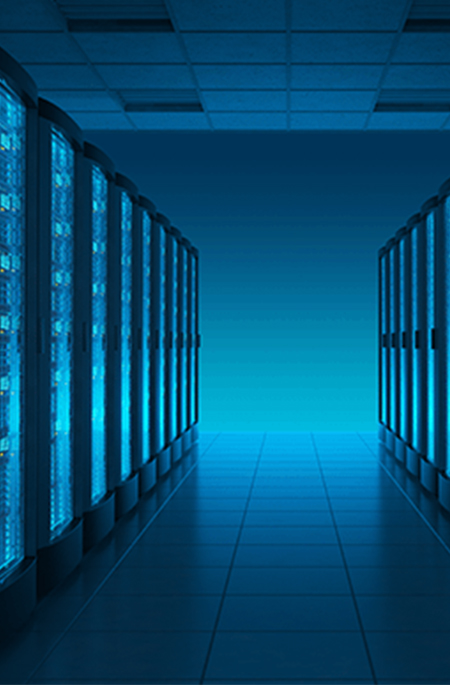 Data Center Facilities | Dhakacolo
Dhaka Colo facilities are designed and constructed using industry's best practices. We currently operate 3 data centers across Bangladesh.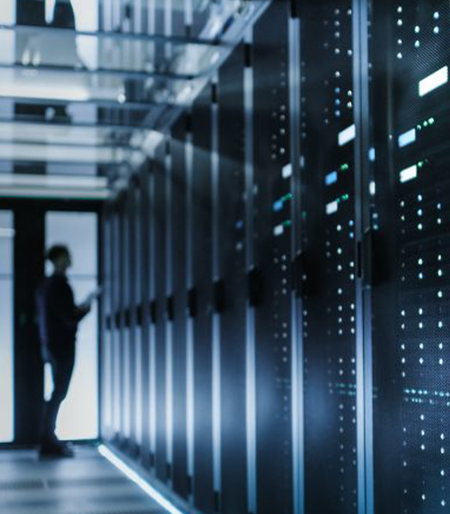 Tips to choose the Right Data Center:
- Location
- Flexibility and expansion capability (scalability)
- Reliability
- Deployment efficiency
- Network ecosystem
- Lemming effect
- Financial stability
Colocation Service in Bangladesh | Dhakacolo
Experience the most flexible colocation for mission-critical infrastructure in a highly secure, efficient and reliable environment at Dhakacolo Data Center. Take pressure off and enjoy future-proof and agile colocation services that provides maximum flexibility and let you focus on your business. Dhakacolo has server cabinets available in all of our data center facilities and can be ready for your equipment within days.
✓ Server / Network Cabinets
✓ Flexible Power Options for Cabinet Colocation
✓ Pre-deployed copper & fiber connections
✓ Mounting hardware
✓ Blanking panels
✓ Locking doors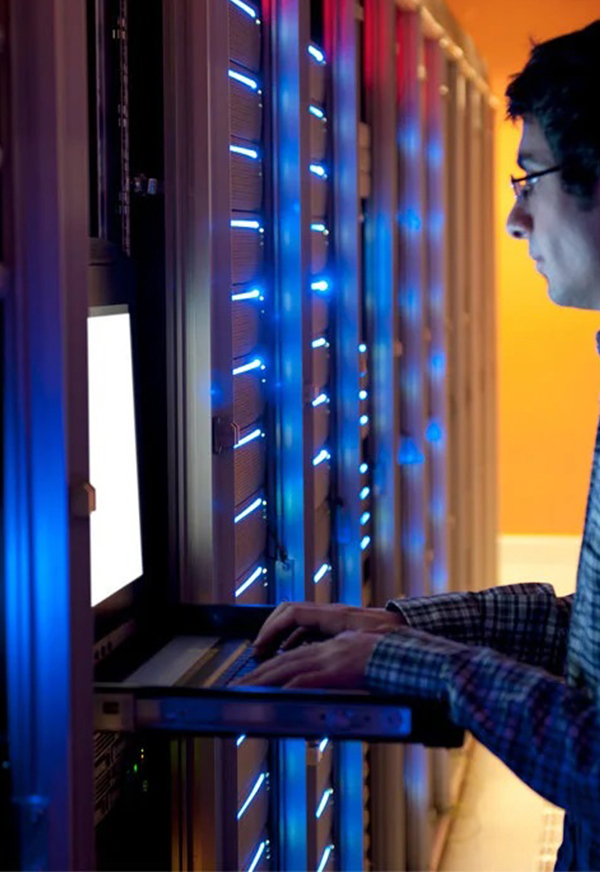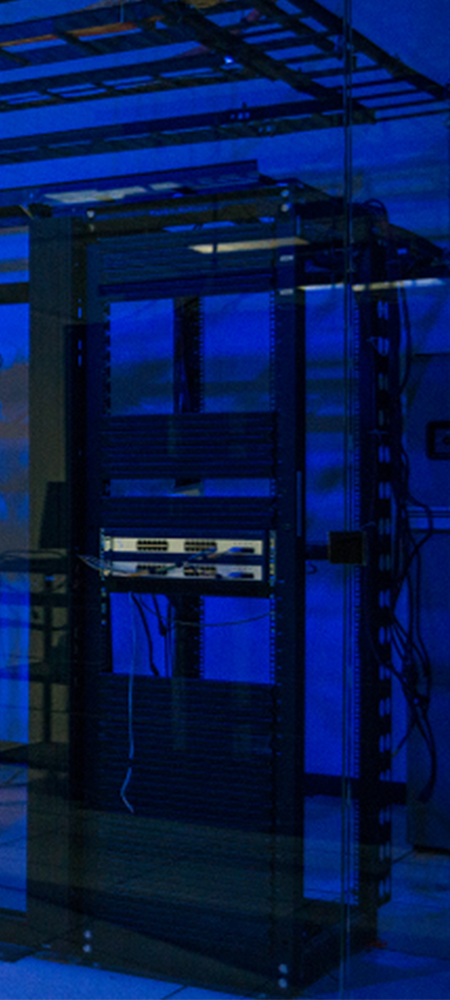 Private Suite in Cold Aisle Containment:
Private Suite In Cold Aisle Containment Operate your own facility inside reliable, secure and robust data centres. Private suites are walled-off private area with dedicated redundancies for power, cooling and fire suppression. This solution is ideal for large mission-critical infrastructures and provides an agile, reliable and secure environment to scale up with ease.
Features:
The dedicated cold aisle containment offers an optimized and smart cooling & power distribution. It allows remote monitoring and reporting the delivery of cold air to cabinets, temperature, humidity and power utilization sensors on all server racks. You can get peace of mind to focus on growing your business.
Fully-customizable deployment with enhanced security
✓ High & Ultra high density per suite
✓ Dual 16A, 32A power feeds
✓ DC power from rectifier for DC Powered equipment
✓ Dual power feed (2N) from Continuous Busway
✓ N+N cooling
✓ High-power and dedicated Internet bandwidth
✓ Rack and cold aisle containment configuration included as standard ✓ 24/7/365 on-site security officers
✓ Cross connects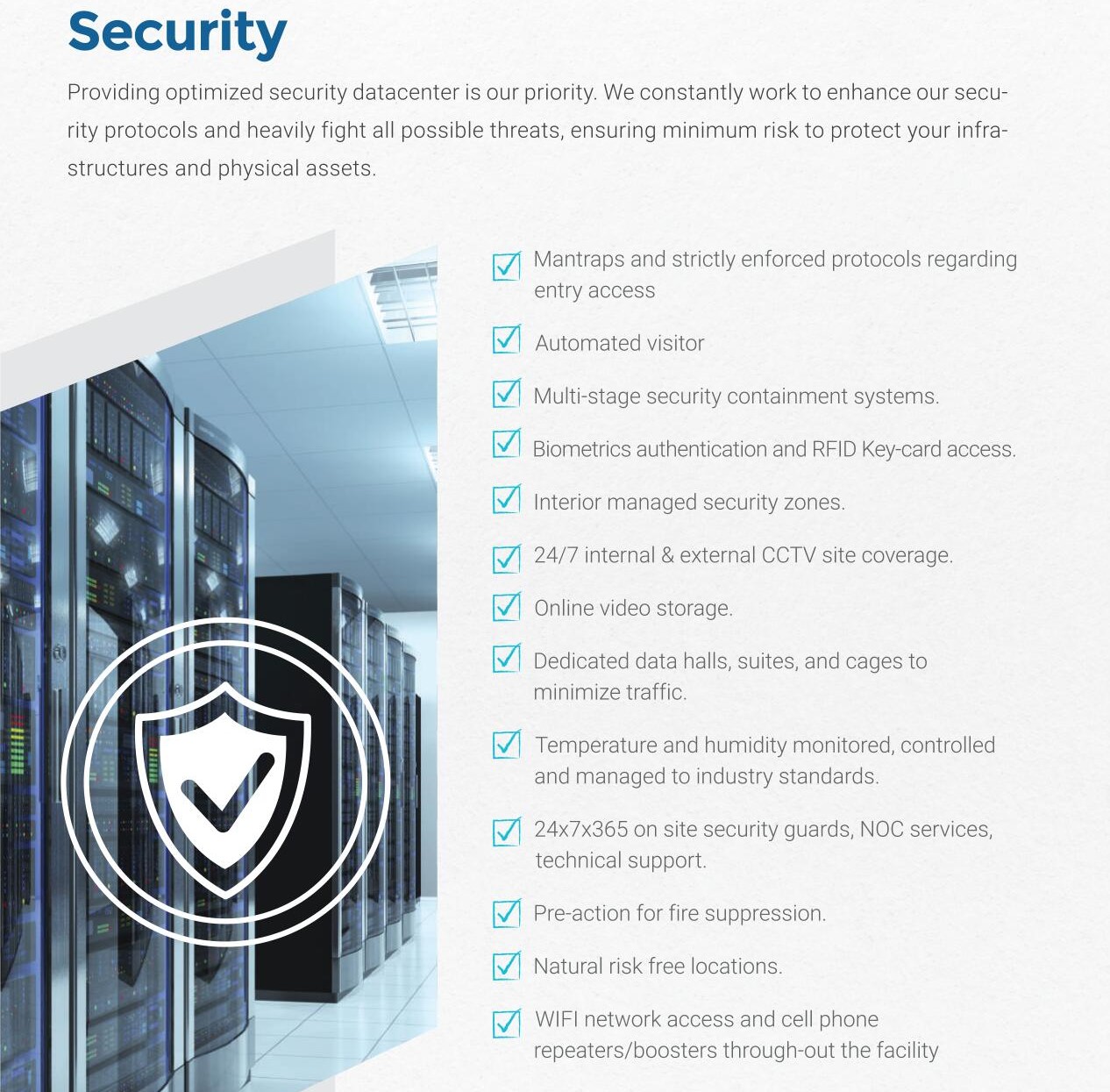 We currently operate 3 data centers across Bangladesh: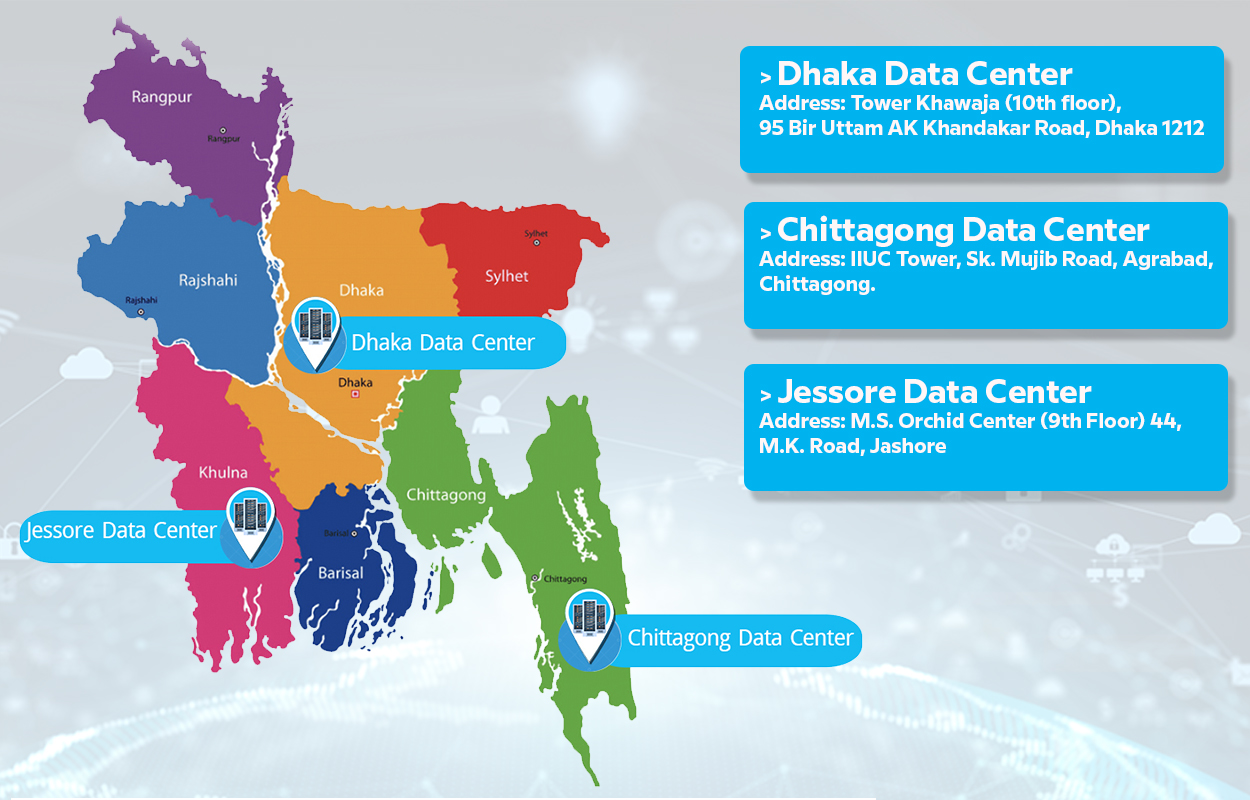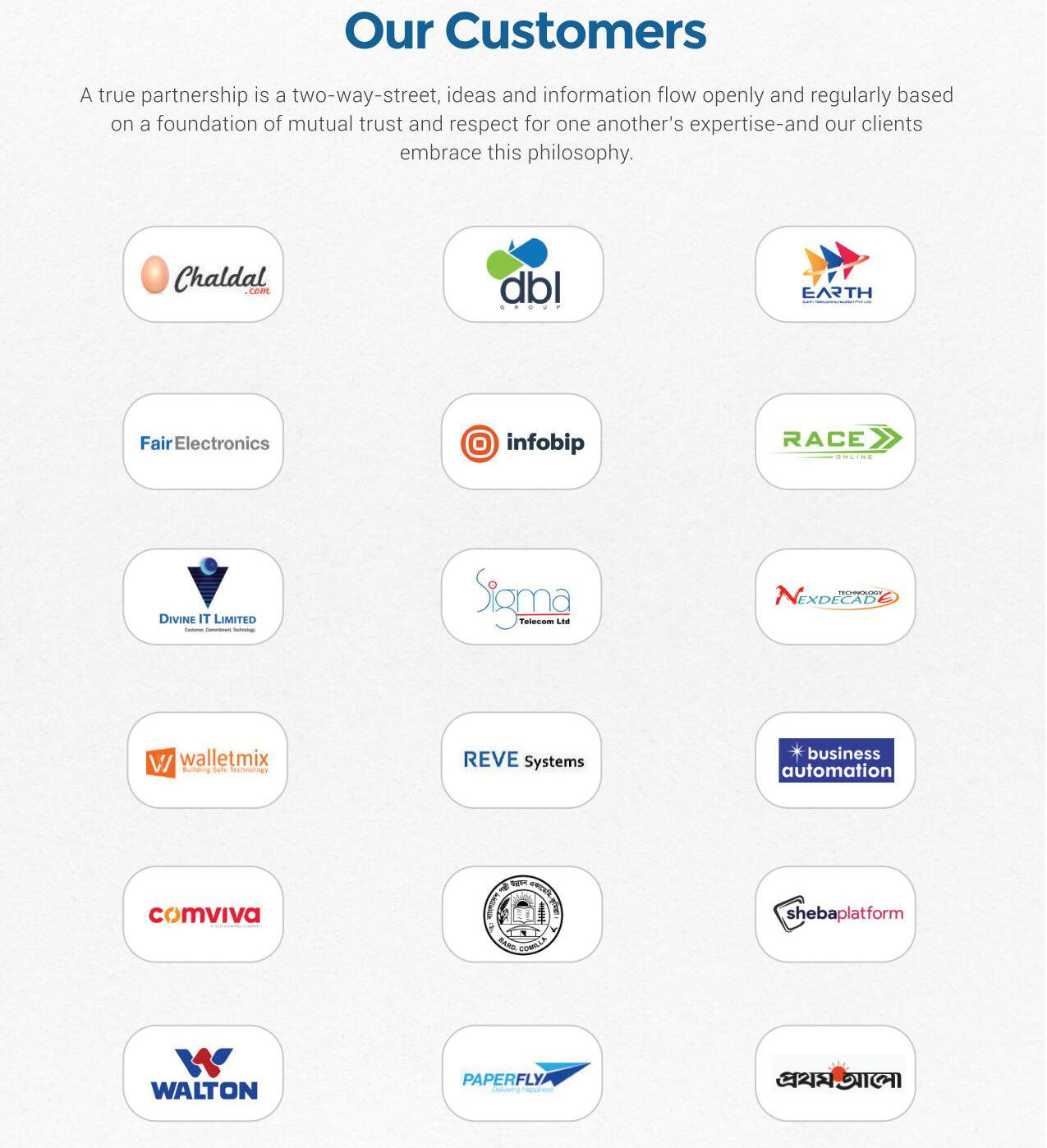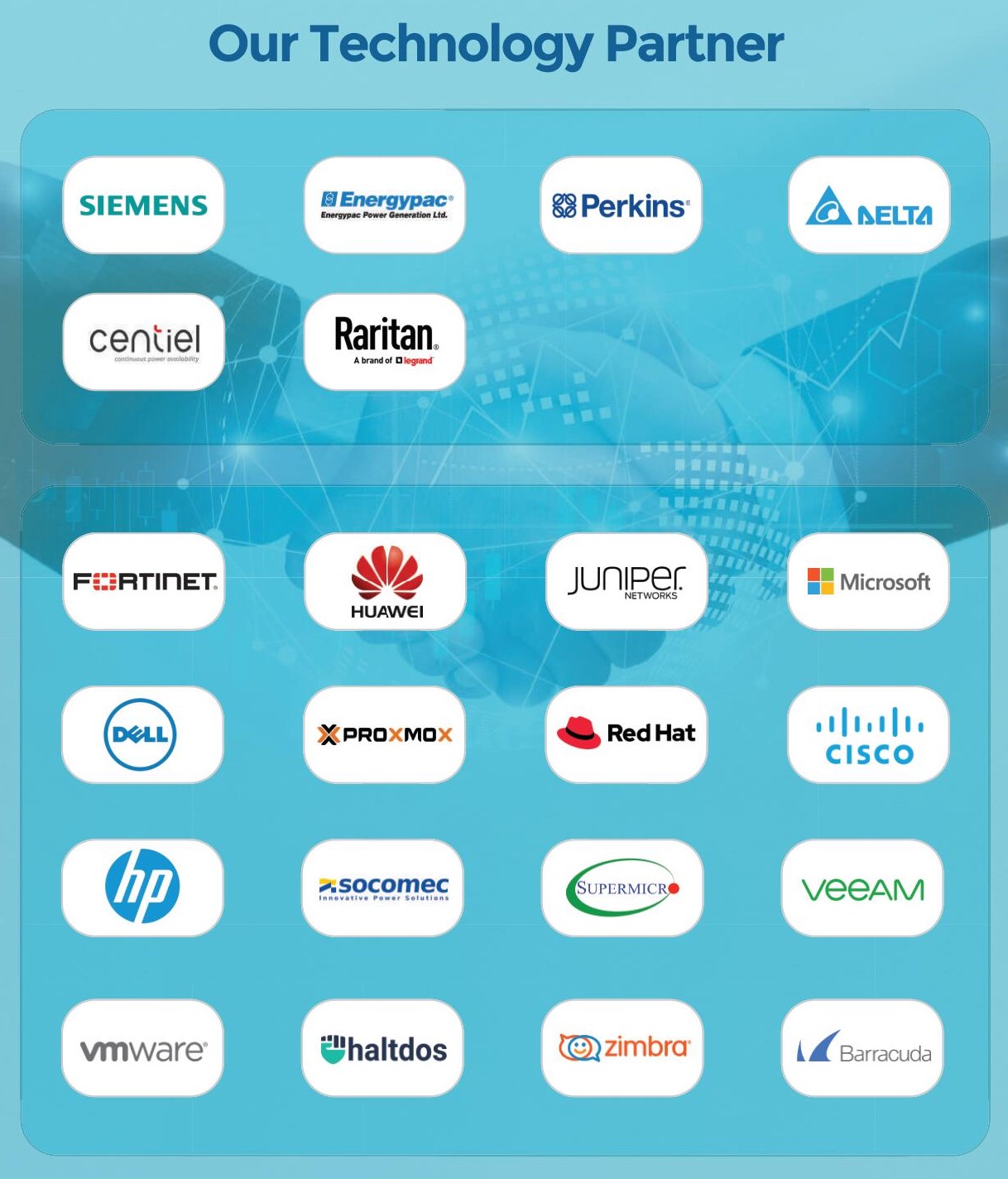 Contact Us:
Khawaja Tower, 10th Floor 95 Mohakhali, C/A, Dhaka, Bangladesh
+8801322-811690
queries@dhakacolo.com
Know More About Our Data Center
Contact us for get more information about our services