Private Data Center Suites
A fully customizable deployment choice to meet your specific IT need.

A Space of Your Own:
Private suites offer a stable, efficient platform on that to make your personalized knowledge center deployment. And since Dhakacolo private suites offer a colocation environment, customers have quick access to a bunch of interconnection choices and also the edges of shared cost efficiencies.

Fully-Customizable Deployment:
Dhakacolo customed private suites offer you multiple customizable choices, including:
Enhanced security with customizable private access controls like magnetic key card units and biometric denial systems. Tailored temperature gives you control over potency. Customizable layout with consultation offered from our skilled engineers to confirm maximum efficiency.

Data Centers Are Our Business:
As specialists within the construction, empowerment, and operation of mission-critical data center facilities, Dhakacolo offers a spread of consultative knowledge services in order that our customers will specialize in their core business opportunities.

Construction & commissioning:
Concurrently data center designs and construction with industry-leading PUEs are totally tested, and delivered on time to the clients.

Operations:
Our data center utilizes integrated security systems and 24/7/365 on-the-spot, in-house security officers. Operations and facility workers are offered 24/7, aiding in maintaining our 99.999% uptime.

Support:
Construction, engineering and operational support are provided by Dhakacolo, furthermore as premier security, dependableness, performance and client service support.
See what's in it for you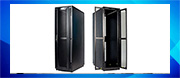 High & Ultra high density per suite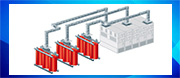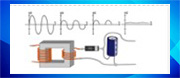 DC power from rectifier for DC Powered equipment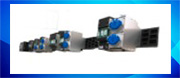 Dual power feed (2N) from Continuous Busway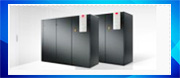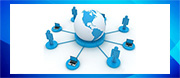 High-Speed and Dedicated Internet bandwidth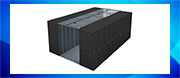 Rack and cold aisle containment configuration included as standard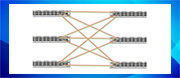 Get Your Private Suite Data Center Ready
Contact us for get more information about our services